Jeff Smith donates Truck to Museum of Aviation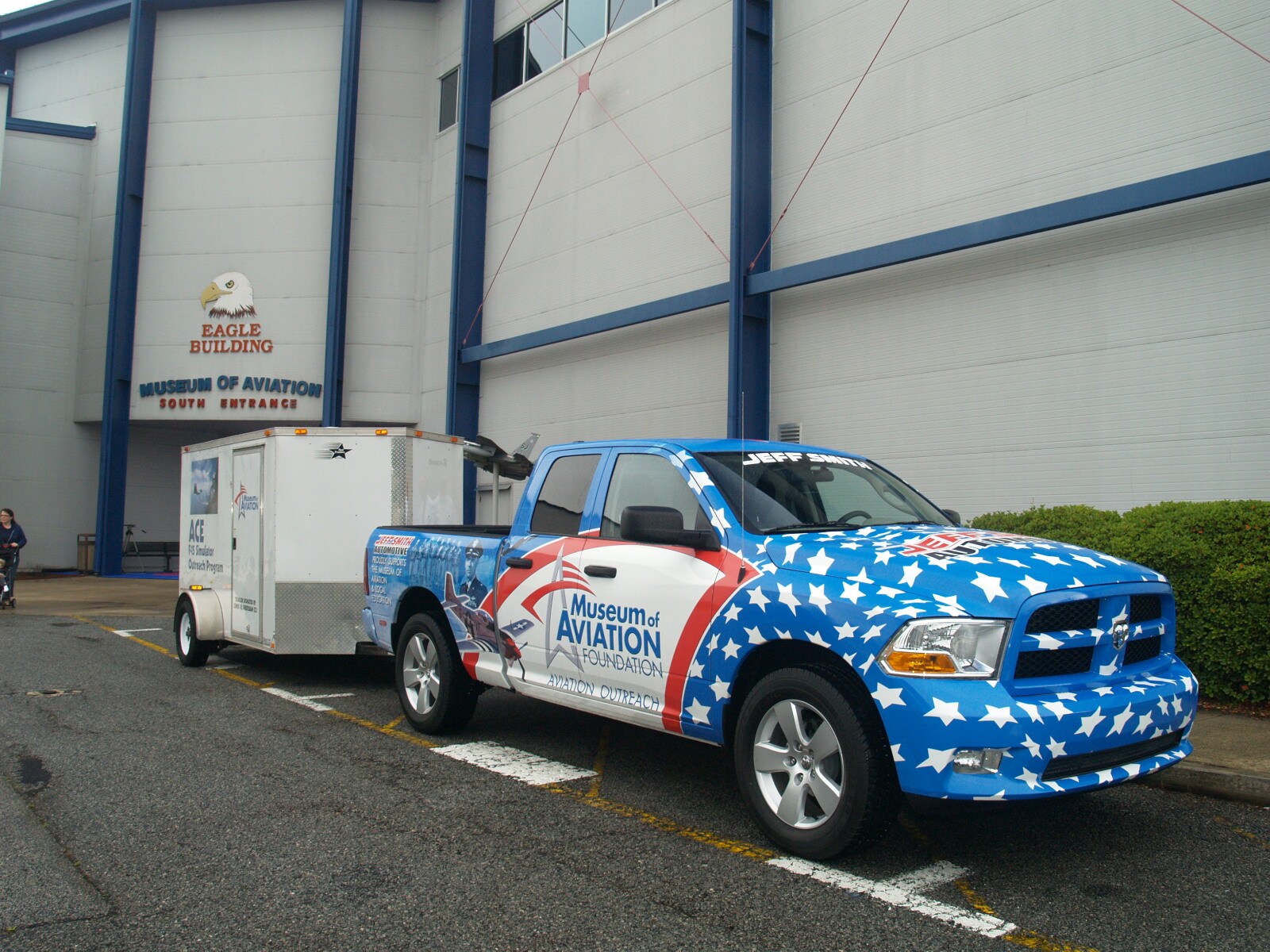 Jeff Smith Automotive has donated a brand new 4-door Dodge RAM pick-up truck to the Museum of Aviation Foundation to help with its education and aviation outreach programs especially bringing its F-15 and T-37 cockpits to schools, air shows and other events.
You won't miss it going down the road - the red-white-and-blue truck has been "shrink-wrapped" with the Museum of Aviation logo, several aircraft in flight, an image of Brig. Gen. Robert L. Scott, Jr. and a hood full of stars. The truck represents the Museum of Aviation -- bringing science, technology, engineering and math to your door and making it fun to learn. You can view images of the truck on our facebook page .