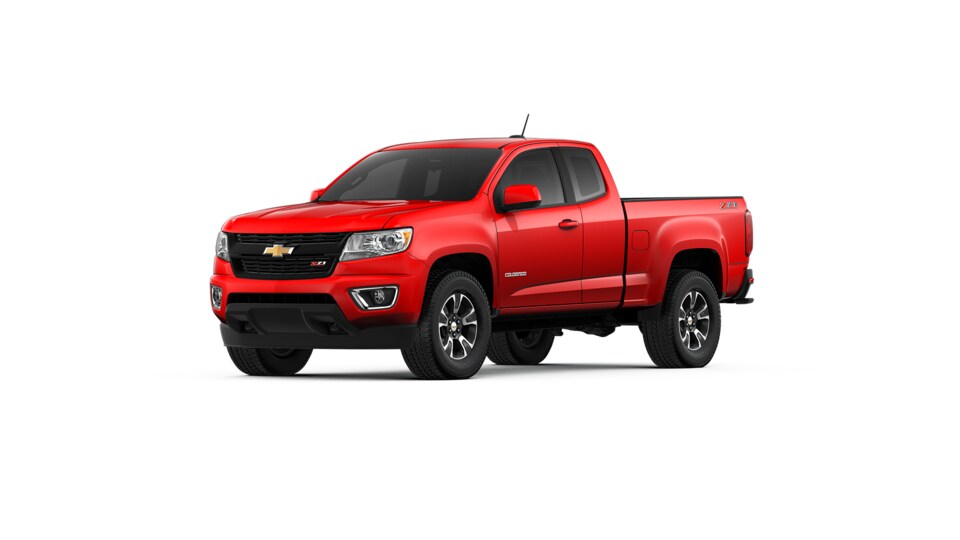 See How This Chevrolet Midsize Truck Compares to the Competition at Jeff Smith Chevrolet
Midsize trucks are becoming all the rage these days for the impressive blend of durable versatility that they offer, while still being easily operated by all drivers and conveniently parked in a garage or tight parking space. There are plenty of midsize truck models to choose from in Byron, we just happen to believe that 2018 Chevrolet Colorado is the best of the bunch. You can learn about how the Chevy Colorado compares to midsize truck models like the 2018 Toyota Tacoma, 2018 GMC Canyon, and newly released 2019 Ford Ranger, or visit us at Jeff Smith Chevrolet for a test drive to experience it for yourself.
Few Trucks Offer the Blend of Style, Power, and Advanced Technology Like the 2018 Chevrolet Colorado
The 2018 Chevrolet Colorado offers practicality and exciting operation no matter what you need it for or how you're driving. With a standard 2.5-liter inline-4 engine producing 200 horsepower and 191 pound-feet of torque, the 2018 Chevrolet can tow a class leading 3,500-pounds; the most of any competitive four-cylinder engine in a production truck. The standard powertrain configuration on the Chevy Colorado is far more powerful than the Toyota Tacoma, and unlike the Tacoma it offers the option for drivers to opt for an exciting six-speed manual transmission. The Chevrolet Colorado also offers more powertrain options than the new Ford Ranger, with a 2.8-Liter Duramax Turbo-Diesel engine that can help you tow campers and trailers up to 7,700-pounds. The Ford Ranger does not offer a diesel engine and cannot match the max-torque explosiveness of the Chevrolet Colorado. Drivers on the hunt for the latest tech and equipment to play with in the cabin will find the Chevy Colorado more densely-equipped and easy to operate than the GMC Canyon.
Test Drive the 2018 Chevrolet Colorado at Jeff Smith Chevrolet to Compare for Yourself
Visit Jeff Smith Chevrolet in Byron today to test drive the 2018 Chevrolet Colorado and compare it to the midsize truck competition for yourself. Our team will gladly answer all your questions about the configurations and pricing of this incredible Chevrolet model, and help you discover how it stacks up against the rest of the midsize truck field. We hope to see you driving away in your new 2018 Chevrolet Colorado from Jeff Smith Chevrolet soon!